Curriculum Vitae
For the last several years, my work is in phenomenological philosophy, with the special focus on what makes experience religious or spiritual, and how such experience affects the self, embodiment, and cognition. I am also interested in normality and medical normativity of self-awareness, and in theoretical reflection concretized with regard to bioethics in migration and in business environment. I studied phenomenological psychology with Amedeo and Barbro Giorgi, and phenomenological philosophy with Anna-Teresa Tymieniecka. Valuing dialogical approaches to philosophical inquiry, in 2016 I founded the Society for the Phenomenology of Religious Experience. For our recent publications, please see http://sophere.org/publications/.
My interest in phenomenological philosophy grew out of my strong interdisciplinary backgrounds. In 1980s-1990s, I was a senior scientist at the Pavlov Institute of the Russian Academy of Sciences, researching upstream markers of automimmune diseases of the nervous system, and sleep disorders. I combined academic activities with ministry in the Soviet (then) spiritual underground, and with professional teaching of spirituality and human development. In 1992, I was invited as a Visiting Professor in the Philosophy and Religion Program at at the California Institute of Integral Studies, with a combined appointment as a visiting scholar at the Graduate Theological Union. At the same time, I started teaching at the former Institute of Transpersonal Psychology (1975-2013), where I advanced over time from adjunct Research Professor to full Professor of Psychology and Comparative Religion, Founding Director of Education and Research Specialization and the WorldWide Learning Exchange Program, and Co-Founding Director of the Neurophenomenology Center. In 2016, with ITP being converted into Sofia University, I resigned from my positions as Director of Research and Psychology Programs Chair, and accepted the title of Professor Emerita. Currently, I am a clinical faculty member at UC Davis School of Medicine, Dept of Public Health Sciences, and a Visiting Scholar at the Graduate Theological Union, Berkeley. I teach classes in foundations of philosophical thinking, phenomenological philosophy (Husserl, Merleau-Ponty) and research method, psychology of spiritual life, and comparative religion, at the Jesuit School of Theology in Berkeley, and the Hult International Business School in San Francisco, Bay Area.
Specialization:

Philosophy, phenomenology, and cognitive science of religion
Behavioral health, and religious determinants of health
Philosophical psychology
Areas of Concentration:
Religious Experiencing; Michel Henry; the philosophies of Shankara, Ibn-Arabi, Suhrawardi, and Zarathushtra. Migration issues in health, theology, and ministry. Positive transformation of character and consciousness in individuals and groups. Transformative education.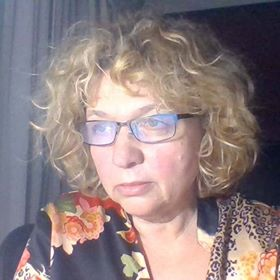 Olga Louchakova-Schwartz